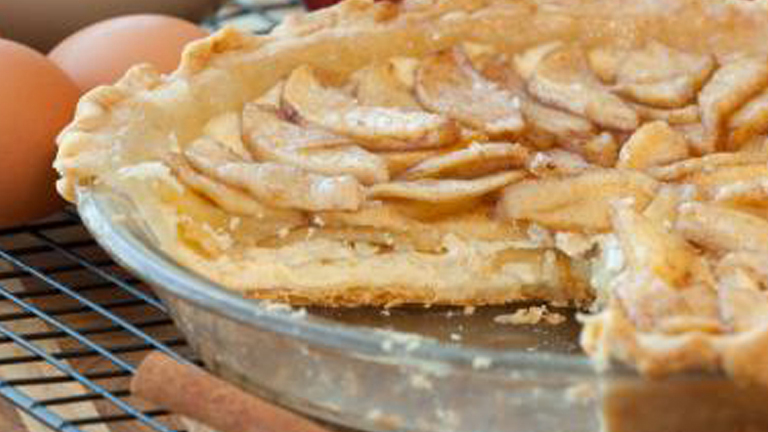 PREP TIME:

15

minutes
BAKE TIME:

45

minutes
TOTAL TIME:

60

minutes
ingredients
1 Tenderflake® Frozen Deep Dish Pie Shell, defrosted
1 (8 oz/250g) Package cream cheese, softened
1/2 cup (125 mL) Granulated sugar, divided
2 Eggs, divided
1/2 tsp (2 mL) Vanilla
1/2 tsp (2 mL) Cinnamon
4 cups (1 L) Apples, cored, peeled and sliced (about 5 medium apples)
directions
PREHEAT oven to 450°F (230°C).
BEAT cream cheese, Πcup (60 mL) sugar, one egg and vanilla together. Pour the mixture into the pie shell.
COMBINE remaining sugar and cinnamon with apple slices. Toss to coat the fruit. Arrange apples in overlapping circles on top of the cream cheese mixture. Sprinkle remaining sugar and cinnamon over top. Lightly beat the remaining egg and brush the top of the pie with egg wash.
BAKE in preheated oven for 10 minutes, then reduce temperature to 400°F (200°C) and continue baking for 30-35 minutes. Serve at room temperature.