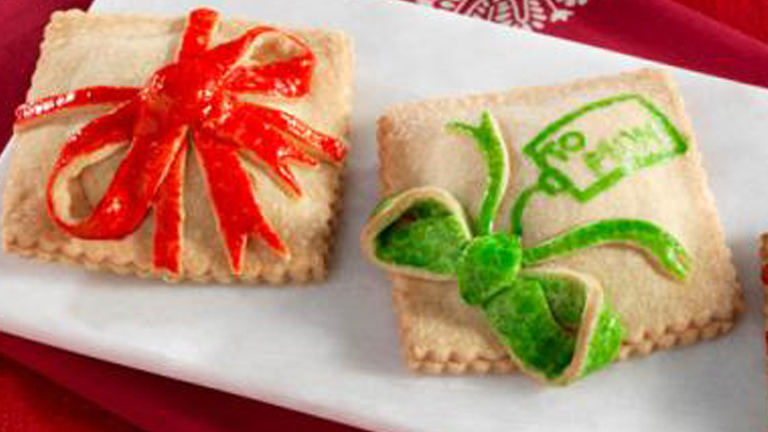 Bacon, Potato And Cheddar Pocket Pies
PREP TIME:

15

minutes
BAKE TIME:

15

minutes
TOTAL TIME:

30

minutes
ingredients
2 TENDERFLAKE® Frozen Deep Dish Pie Shells
.33 cup (75 mL) Mashed potato (leftover or store bought)
3 tbsp (45 mL) Grated Cheddar cheese
3-4 Strips MAPLE LEAF® Ready Crisp Bacon, chopped into small pieces
1 tsp (5 mL) Dijon mustard
2 tsp (10 mL) Finely chopped chives
Pepper for seasoning
1 egg, beaten
1 tbsp (15 mL) Milk
directions
PREHEAT oven to 400°F (200°C).
REMOVE pie shells from freezer and allow to thaw at room temperature for 10 - 15 minutes.
MIX together mashed potato, cheese, bacon, mustard, chives and pepper.
REMOVE pie shells from foil onto a clean, flat, lightly floured work surface. If cracks appear in pastry, press together and repair using fingers moistened with water.
CUT out six shapes form each pie shell using a (2Ÿ-inch x 3œ-inch/7 cm x 9 cm) cookie cutter. Set any leftover dough aside.
DIVIDE filling mixture evenly between 6 cut outs, leaving a Œ-inch (5 mm) border. Top each pastry with remaining cut outs. Gently press edges together, and crimp with a fork. Brush tops lightly with milk.
BAKE for 12-15 minutes, or until pastry is golden. Allow pies to rest for 10 minutes before serving.