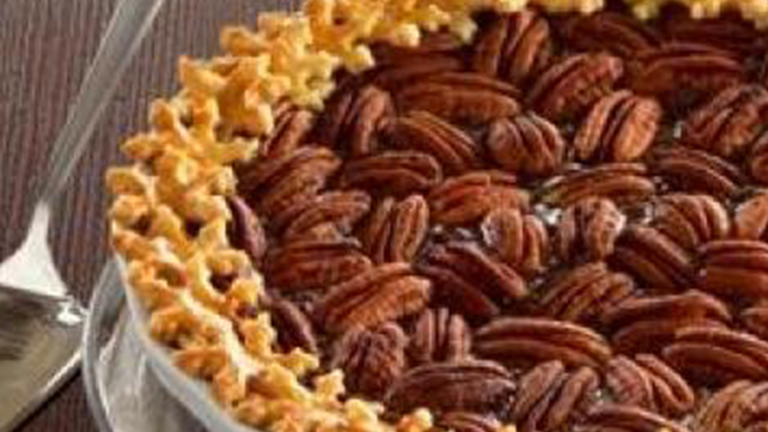 PREP TIME:

15

minutes
BAKE TIME:

30

minutes
TOTAL TIME:

45

minutes
ingredients
1 Package TENDERFLAKE® Frozen Pie Shells
175 ml Pecan halves, divided
250 ml Semi-sweet chocolate chips
150 ml Corn syrup
75 ml Sugar
3 Eggs
directions
PREHEAT oven to 400°F (200°C).
REMOVE frozen pie shells and place one on baking sheet. Set aside second pie shell.
COARSELY chop œ cup (125 mL) of the pecans and set aside.
MELT chocolate in double boiler or in microwave on MEDIUM for 2 to 3 minutes.
COMBINE melted chocolate, corn syrup, sugar and eggs in a large bowl. Stir in chopped pecans.
POUR mixture into pie shell. Arrange remaining pecan halves over top of filling.
REMOVE remaining pie shell from foil and place on a floured surface, gently flattening edge.
CUT festive shapes, using holly, star shaped, maple leafs etc. cookie cutters and arrange, slightly overlapping on edge of filled crust.
BAKE in preheated oven for 10 minutes. Reduce oven temperature to 350°F (180°C) and continue to bake for 20 minutes or until filling is set.
ALLOW to cool before serving with ice cream or whipped cream. Refrigerate any leftovers.