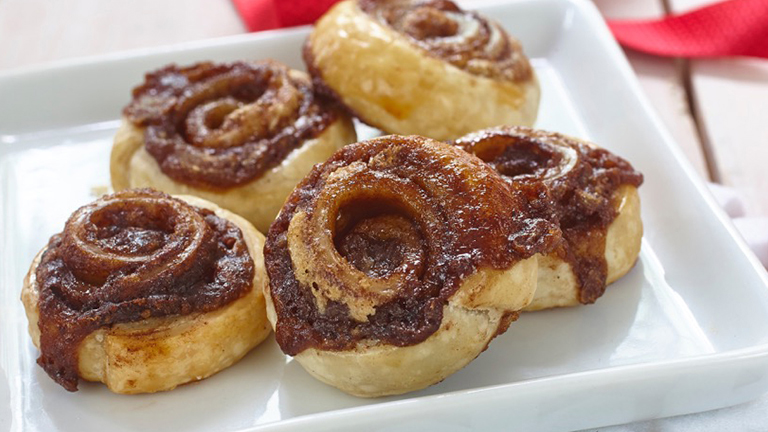 ,
PREP TIME:

25

minutes
BAKE TIME:

12

minutes
TOTAL TIME:

37

minutes
ingredients
1 cup (250 mL) lightly packed brown sugar
1 tbsp (15 mL) cinnamon
2 tbsp (30 mL) melted butter
1 package Tenderflake Deep Dish pie shells, thawed
directions
In bowl, combine brown sugar, cinnamon and melted butter with a fork until blended.
Roll out each pastry on a lightly floured surface until flat. Divide cinnamon sugar mixture evenly over each pastry. Roll up tightly, jelly roll style, wrap with plastic wrap. Chill in the freezer for 15 minutes.
Use a serrated knife to slice each log crosswise  into Œ-inch (1cm) rounds. To make all the rolls even, open up the end rolls and wrap them around the smaller rolls and then will be the same size as the middle rolls. Arrange 1-inch (2.5cm) apart on a parchment-lined baking sheet.
Bake in a 375F (190C) oven until the cookies are golden and filling is bubbling, about 12 minutes.