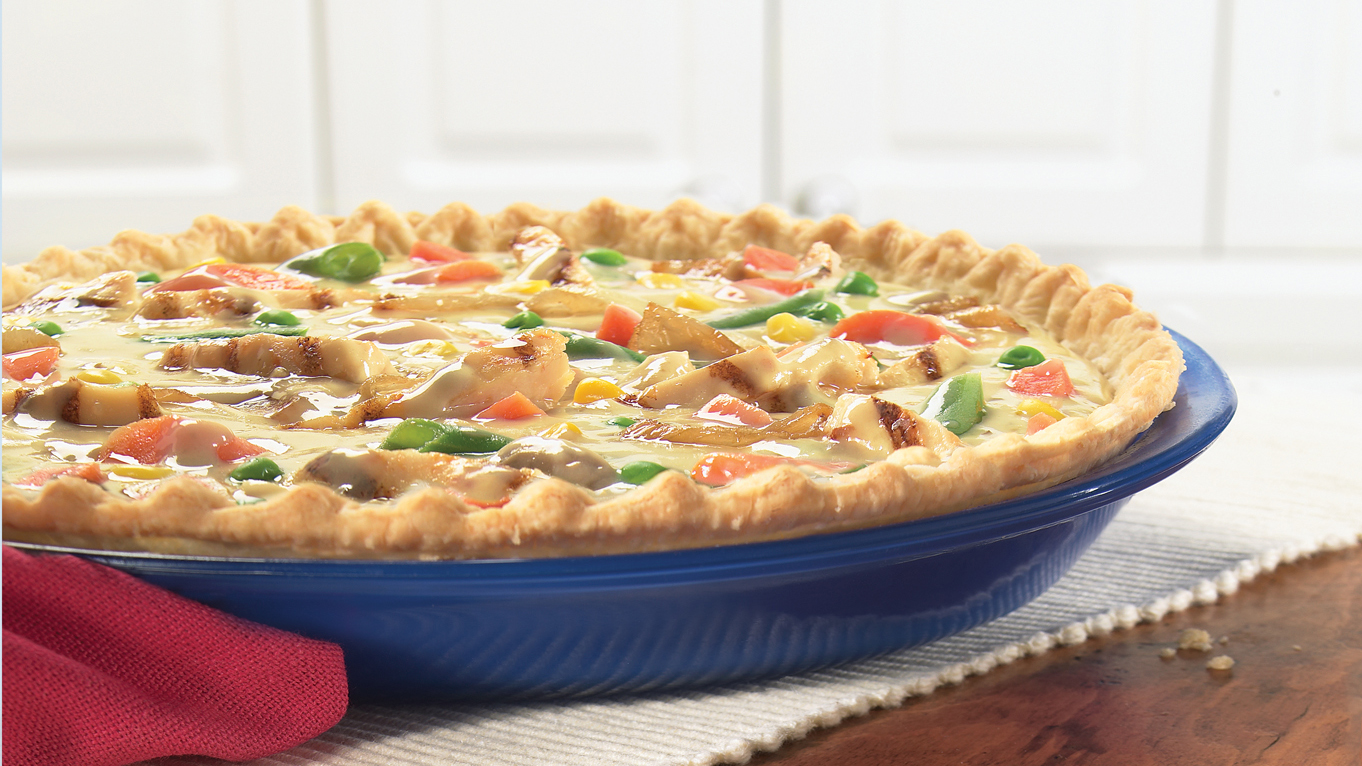 BAKE TIME:

40

minutes
TOTAL TIME:

0

minutes
ingredients
1 Tenderflake® Pie Shell
1-10 ¾ oz (336ml) can cream of mushroom soup
½ cup (125ml) milk
1 cup (250ml) frozen mixed vegetables (corn carrots, peas, beans)
2 cups (500ml) Fully Cooked Chicken Strips, chopped into ½"(1cm) pieces
1 tsp (5ml) minced garlic
1 small onion
Coarse ground black pepper, to taste
directions
Preheat oven to 375?F (190?C).
Remove Tenderflake® Pie Shell from freezer and thaw for 10 minutes. Meanwhile, defrost frozen veggies in microwave, draining excess water.
Chop and sauté onion.
Mix chicken, defrosted veggies, sautéed onion, garlic, soup and milk in large mixing bowl.
Pour into pie shell; Bake for about 30-40 minutes or until crust is golden brown and filling is bubbling.