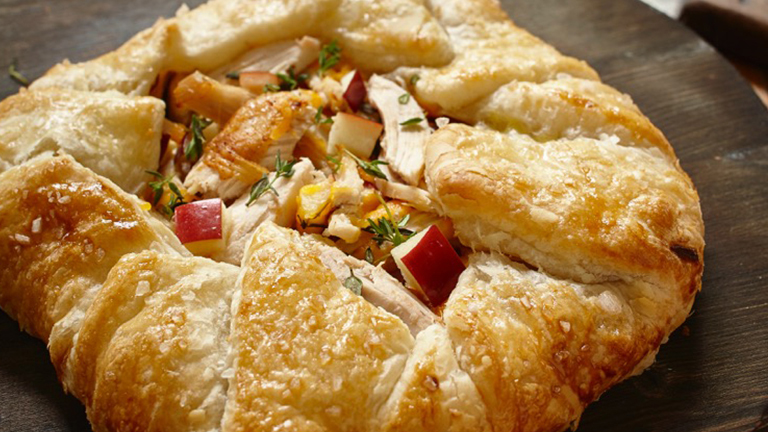 Fall Harvest Chicken, Apple And Cheddar Galette
PREP TIME:

10

minutes
BAKE TIME:

35

minutes
TOTAL TIME:

45

minutes
ingredients
2 cups shredded cooked chicken
1 tart apple, peel on, chopped
1 cup grated Old cheddar cheese
1 green onion, minced
1 tbsp chopped thyme
1 package Tenderflake® frozen Puff Pastry, thawed
1 egg, lightly beaten
1/2 tsp coarse salt
directions
In bowl, combine chicken, apple, cheddar, green onion and thyme.
Spoon mixture into middle of thawed and rolled out puff pastry. Leaving room on all sides. Gently fold all sides of the puff pastry into middle, leaving the center open. Brush edges with egg and sprinkle with salt.
Bake at 400°F (200°C) until pastry is golden and filling is hot, about 30 minutes. Let cool for 5 minutes before serving.