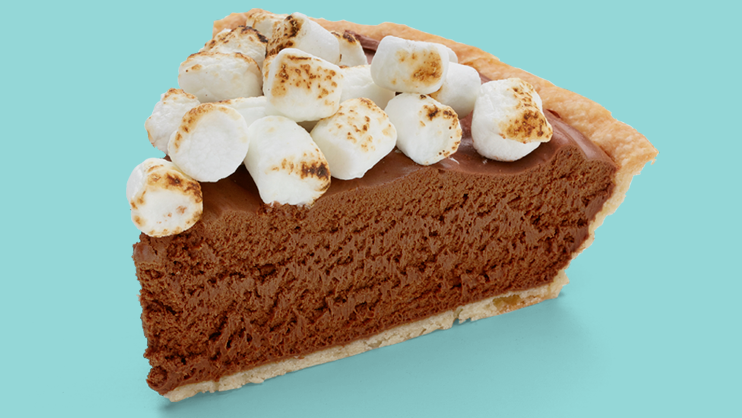 SERVES:

12

PREP TIME:

10

minutes
BAKE TIME:

140

minutes
TOTAL TIME:

150

minutes
ingredients
4 oz (112g) Unsweetened chocolate
1/2 cup (125 mL) Hot chocolate mix (2 packets)
1 1/4 cups (300 mL) Superfine sugar (quick dissolving)
1 cup (250 mL) Unsalted butter, softened
1 tsp (5 mL) Vanilla extract
1/2 tsp (2 mL) Salt
4 Eggs
1 Tenderflake® Deep Dish Pie Shell
2 cups (500 mL) Mini marshmallows
directions
Bake pie shell according to package instructions. Let cool completely.
Melt chocolate in microwave in a small bowl (about 45 seconds) until smooth. Stir hot chocolate powder into chocolate until blended. Let cool.
Beat sugar and butter in a large bowl with electric mixer (or stand mixer fitted with paddle attachment) until very light and fluffy, 4 to 5 minutes. Drizzle chocolate into butter mixture. Add vanilla extract and salt and beat mixture until combined. If using stand mixer, switch to whisk attachment. Add eggs one at a time, beating 5 minutes between each addition. After 20 minutes of beating, filling should be completely silky and smooth.
Spread pie filling into prepared shell and place in refrigerator to chill at least 2 hours and up to 2 days.
Top chilled pie with marshmallows. Toast marshmallows with a kitchen torch (or place under the broiler just to brown, about 30 seconds)
Tips: CHILL until ready to serve.