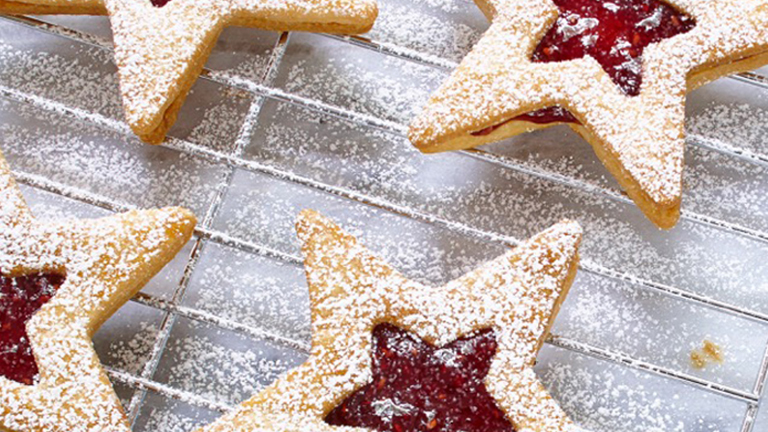 PREP TIME:

15

minutes
BAKE TIME:

12

minutes
TOTAL TIME:

27

minutes
ingredients
2 boxes Tenderflake Deep Dish pie shells
1 egg, beaten
1 cup (250 mL) raspberry or strawberry jam
Icing sugar for dusting
directions
Preheat oven to 375F (190C). Line two baking sheets with parchment paper. Set aside.
Roll out pie shells on a lightly floured surface until flat. Using a 2-inch (5 cm) star cookie cutter, cut out 12 stars from each pie shell. Repeat with remaining pie shells. Use a 1-inch (2.5 cm) star cutter to cut a star from the center of half of the stars (24). Reroll scraps to cut remaining stars. Transfer all of the stars to the baking sheets and brush with egg.
Bake in the top and bottom third of the pre-heated oven for about 10 -12 minutes, rotating pans halfway through for even browning. Remove from oven when golden and transfer to rack to cool completely.
Put a spoonful of jam in the centre of each full star. Top with stars with the cutouts. Dust generously with icing sugar.