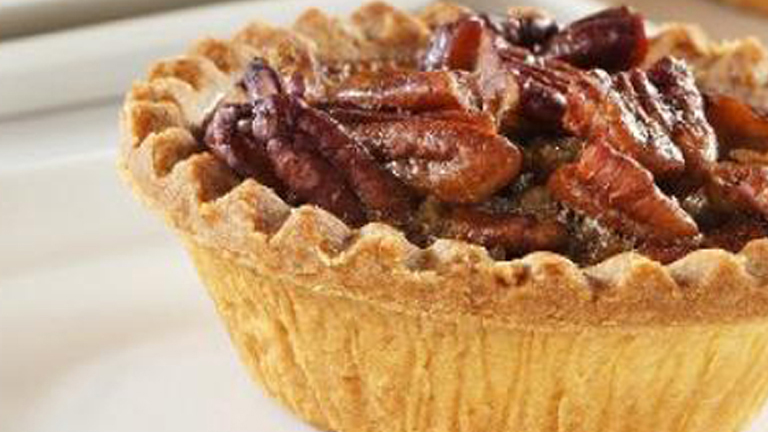 Quick And Easy Pecan Tarts
PREP TIME:

15

minutes
BAKE TIME:

30

minutes
TOTAL TIME:

45

minutes
ingredients
1 Package (12 shells) Tenderflake® Frozen Tart Shells
2 Eggs
.5 cup (125 mL) Sugar
.5 cup (125 mL) Corn syrup
.25 cup (60 mL) Cold strong coffee
.25 tsp (1 mL) Salt
1 tsp (5 mL) Pure vanilla extract
.75 cup (175 mL) Chopped, toasted pecans
directions
PREHEAT oven to 375°F (190°C).
PLACE tart shells on baking sheet and bake in preheated oven for 6 to 8 minutes.
BEAT eggs in a large bowl. Whisk in sugar, corn syrup, coffee, salt and vanilla.
REMOVE partially baked tart shells from oven. Equally divide pecans among the tart shells and spoon egg mixture evenly over top.
RETURN to oven and bake 16 to 20 minutes or until the center is set and the crust is golden brown. Cool before serving.