Deep Dish Pie Shells
Whether you're the family expert or it's your first time baking, Tenderflake Deep Dish Pie Shells are every baker's best friend. For an always flaky crust that's easy and delicious, Tenderflake has been trusted by Canadian families for generations.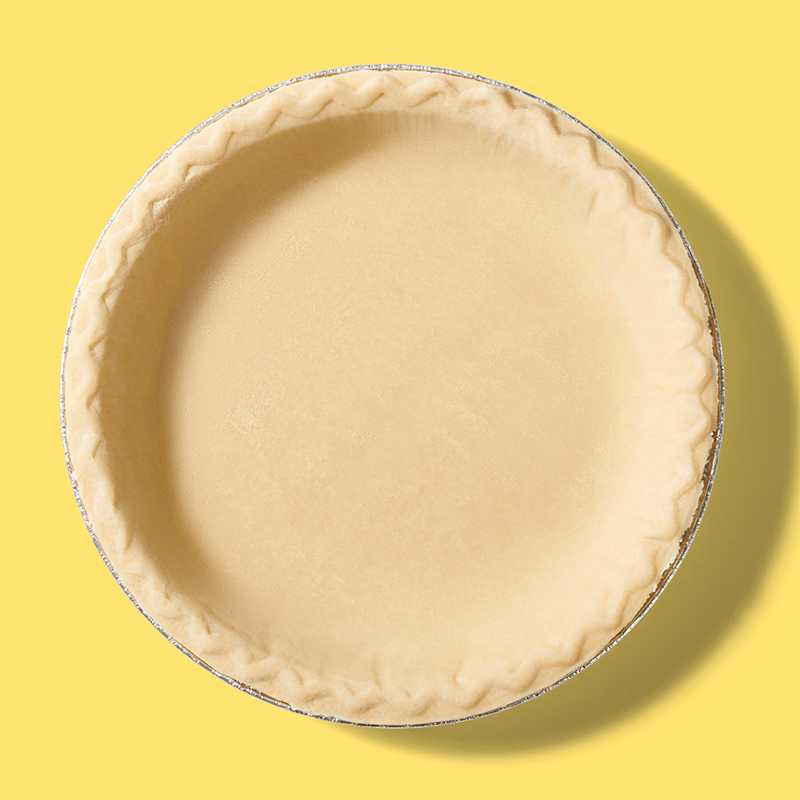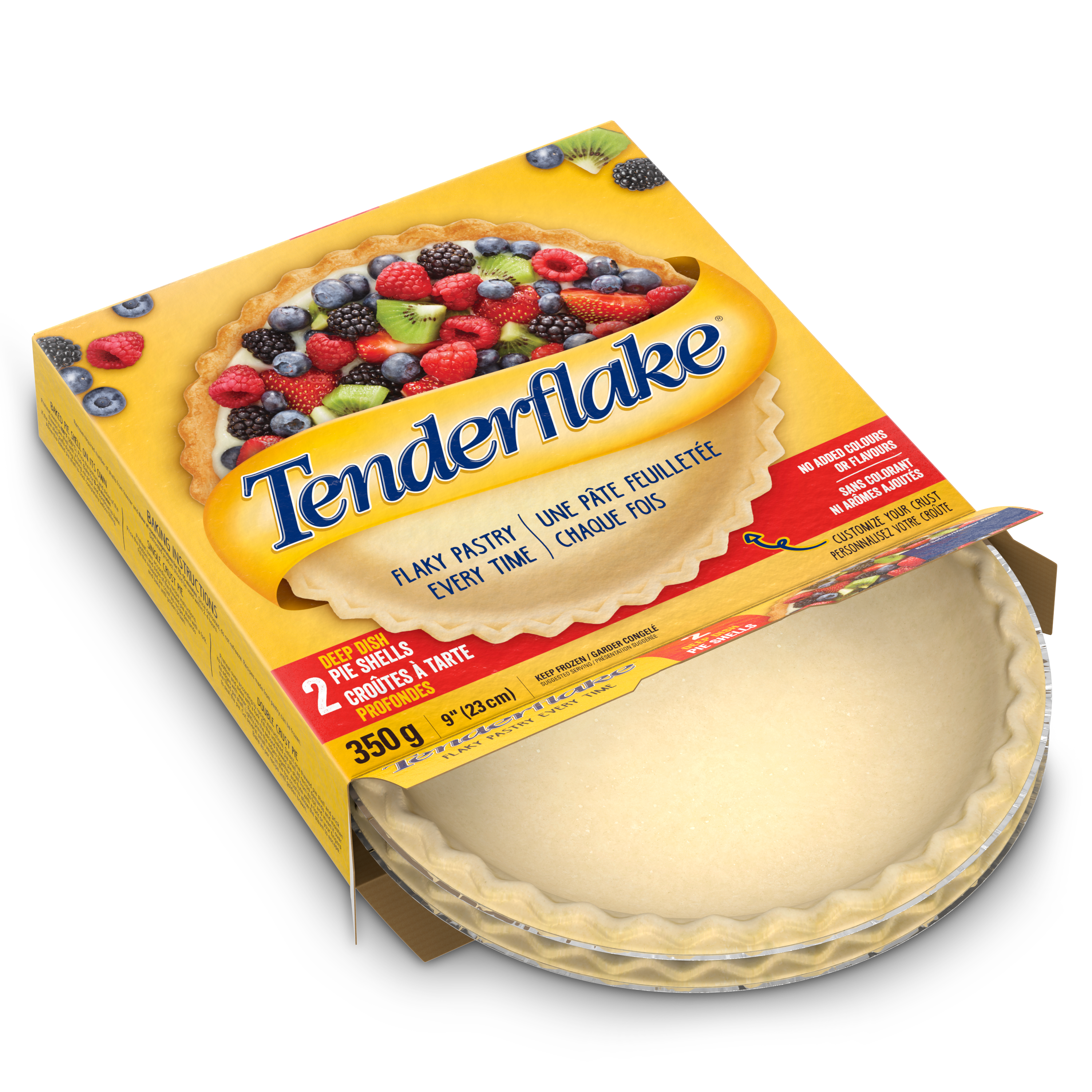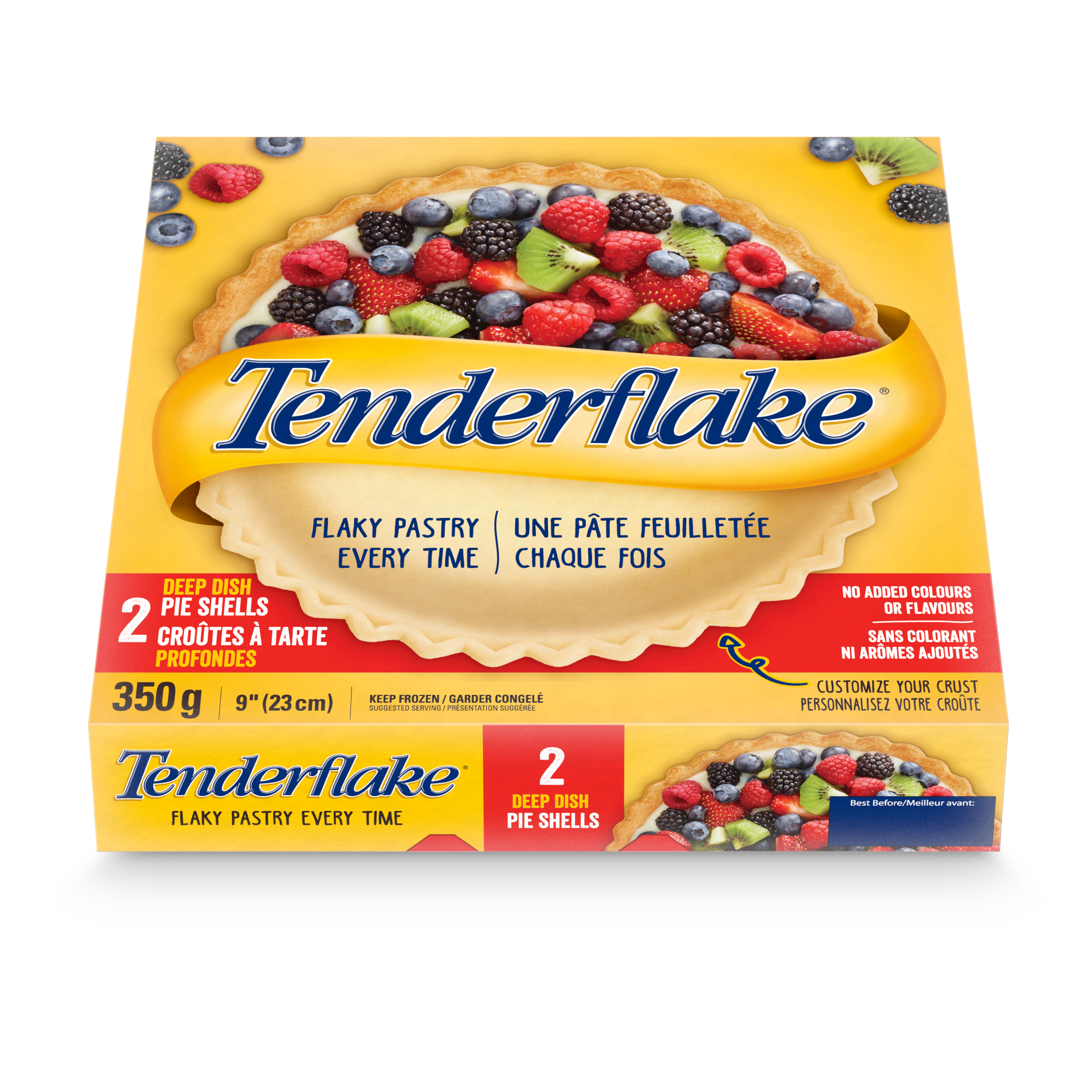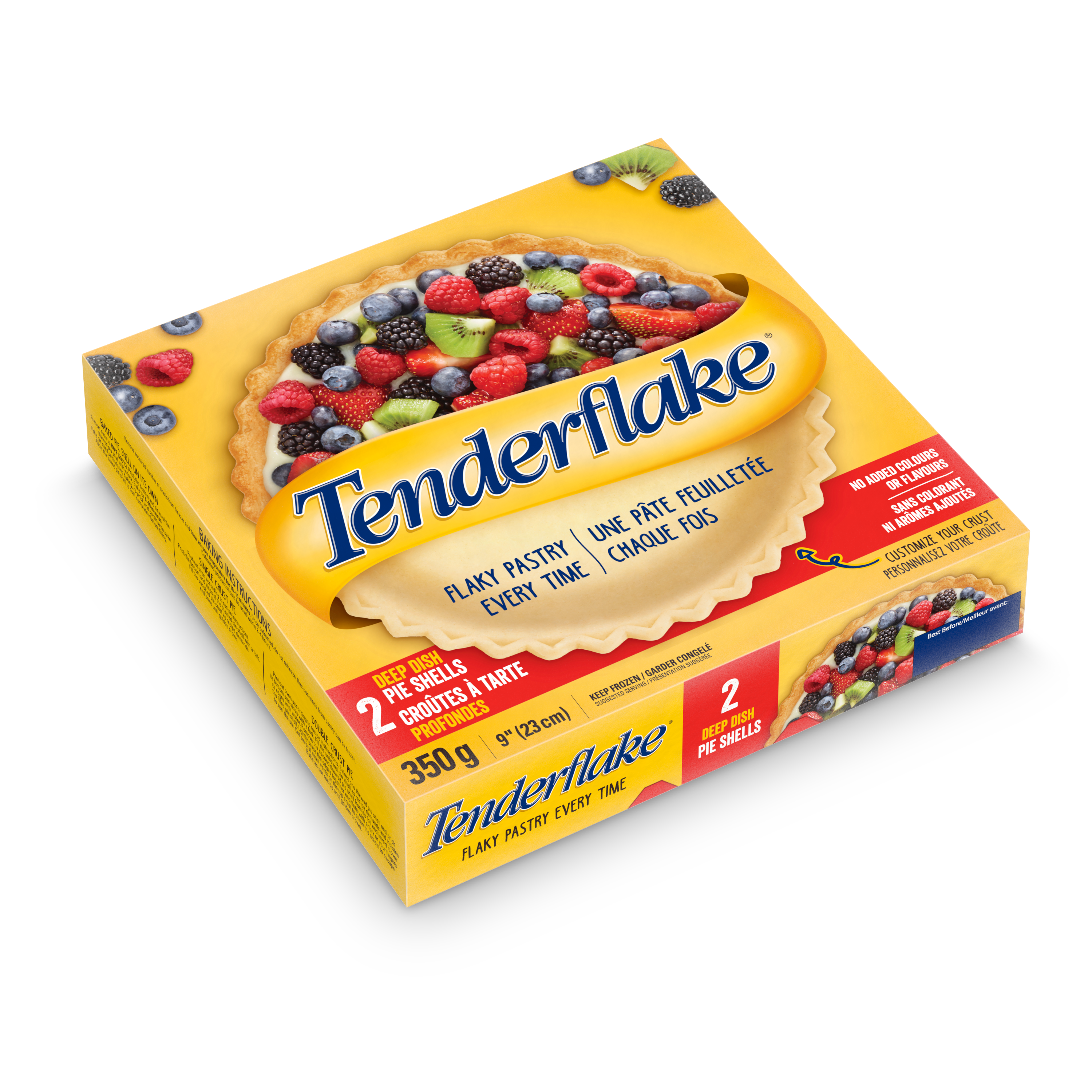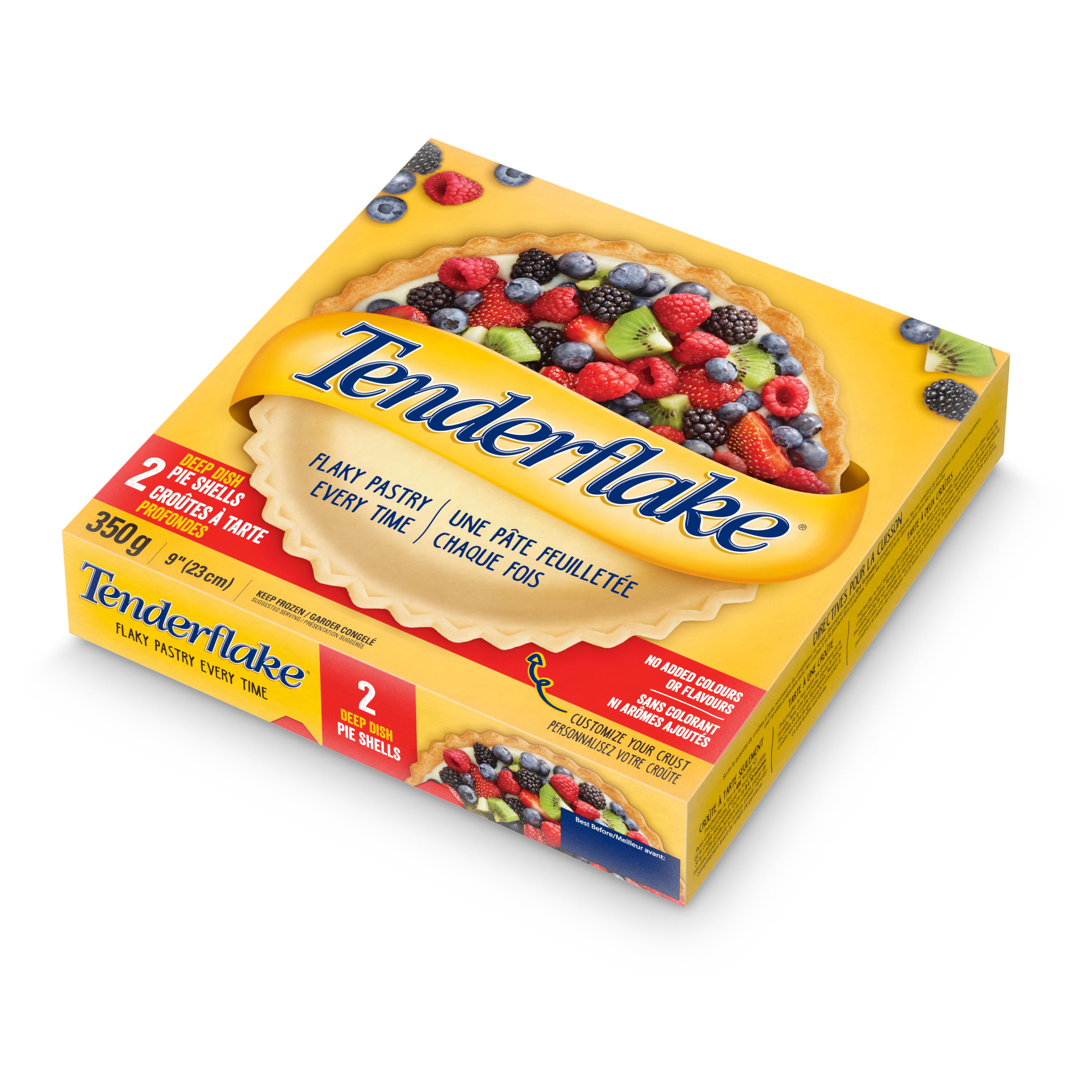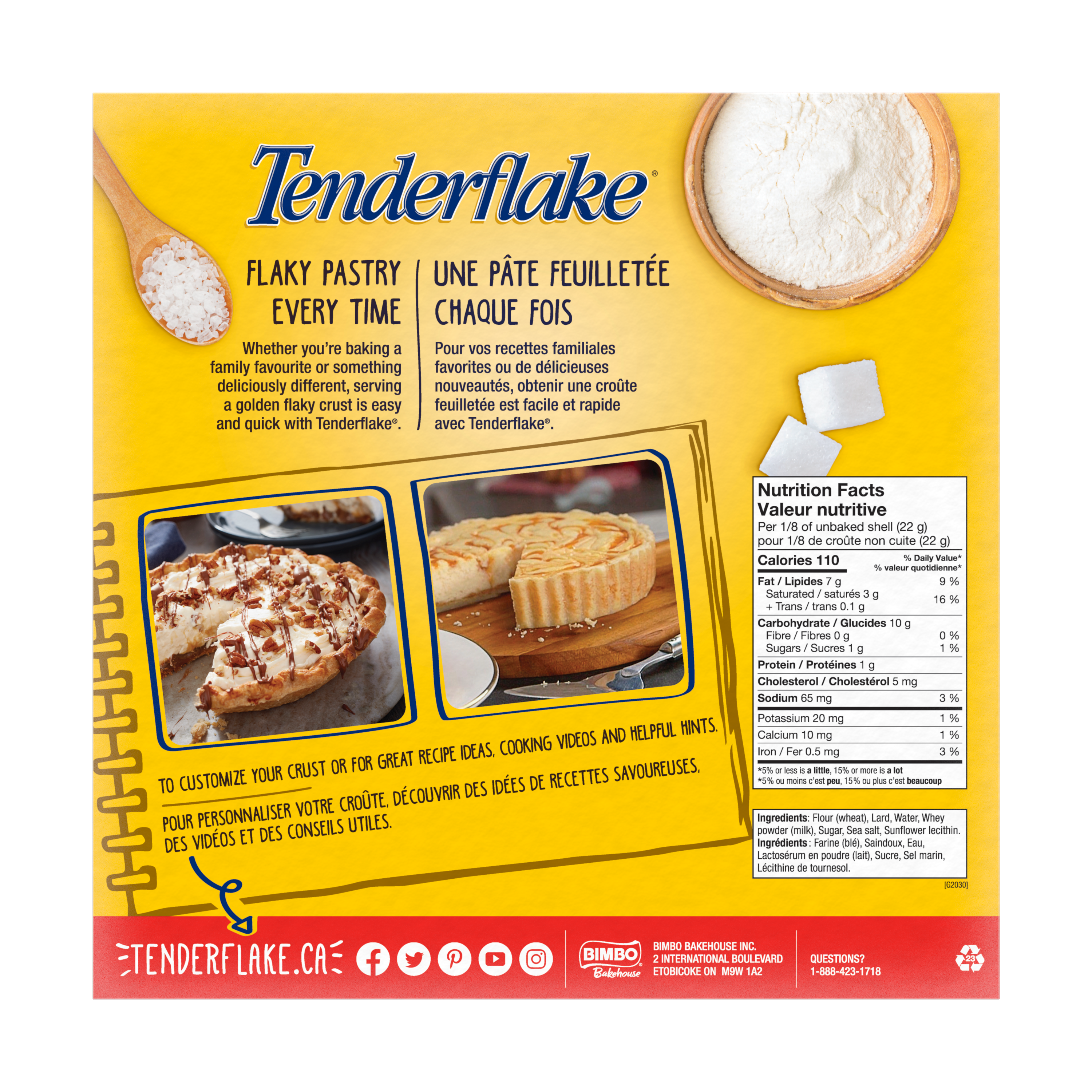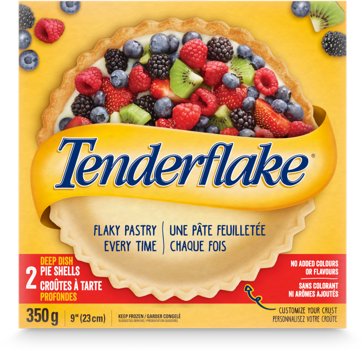 Nutrition Facts
*5% or less is a little, 15% or more is a lot
INGREDIENTS: FLOUR (WHEAT), LARD, WATER, WHEY POWDER (MILK), SUGAR, SEA SALT, SUNFLOWER LECITHIN.
Every effort is taken to ensure that the information provided is accurate; however, data may change from time to time. Please always check the package for the most current information. Please note that some products may not be available in your area. Please check with your local retailer.