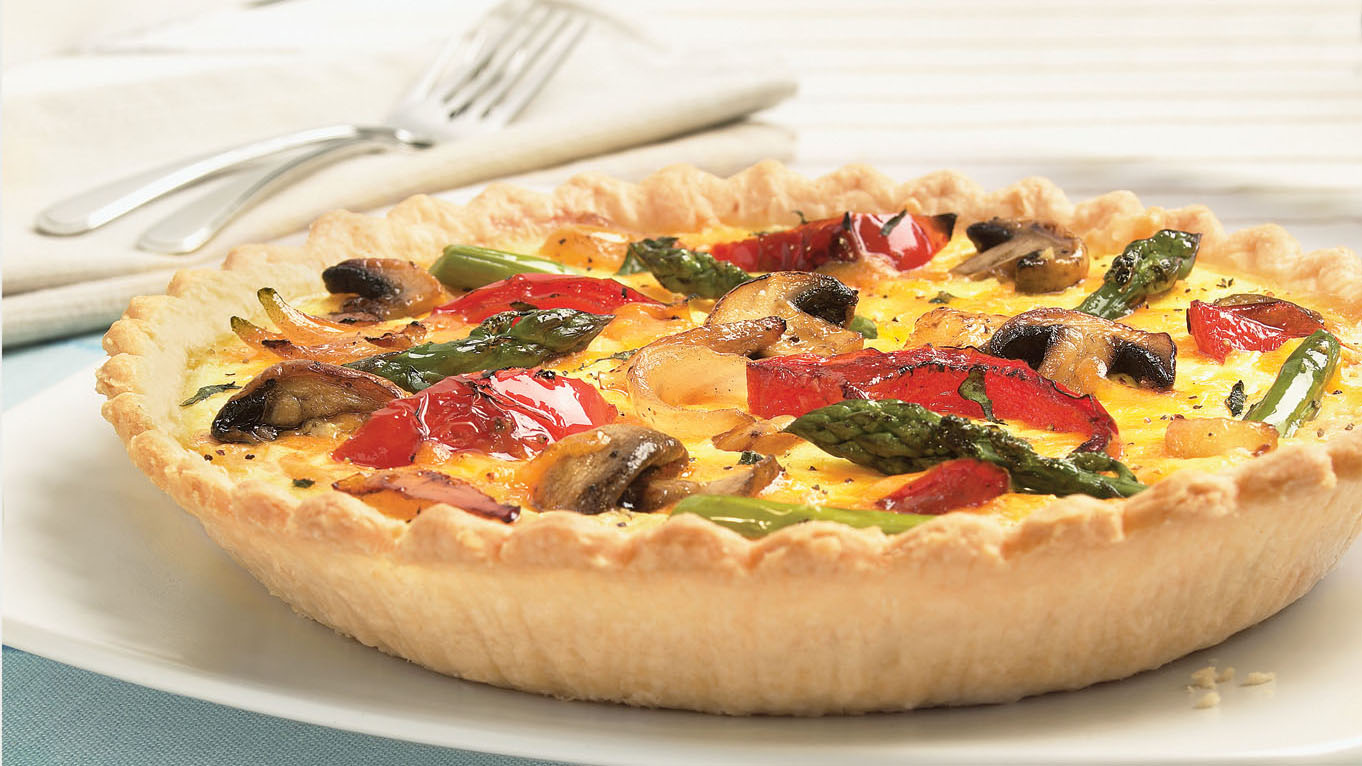 Asparagus, Red Pepper and Mushroom Quiche
PREP TIME:

15

minutes
BAKE TIME:

45

minutes
TOTAL TIME:

60

minutes
ingredients
1 Tenderflake® All Vegetable Shortening Deep Dish Pie Shell
1 tbsp. (15ml) vegetable oil
1 onion, chopped
1 lb (450g) fresh asparagus, trimmed and cut in 1" (2.5cm) pieces
1 small sweet red pepper, cut in strips
1 1/4 cups (300ml) sliced mushrooms
1 1/2 cups (375ml) shredded Cheddar cheese
3 eggs
1 cup (250ml) milk
2 tbsp. (30ml) chopped fresh basil
1 tsp (2.5ml) salt
directions
Thaw pastry shell at room temperature 15 minutes. Place on baking sheet.
Preheat oven to 425°F (220°C).
Heat oil in large frying pan over medium-high heat. Sauté onion, asparagus, peppers and mushrooms until tender-crisp, stirring often, about 5 minutes.
Sprinkle half of cheese in pie shell. Spoon vegetables on top. Cover with remaining cheese.
Beat remaining ingredients together to blend. Pour over vegetable mixture.
Bake on lower rack of preheated oven 10 minutes, then reduce temperature to 350°F (180°C) and bake 30-35 minutes longer or until filling is set. Cool 10 minutes, then slice and serve warm.