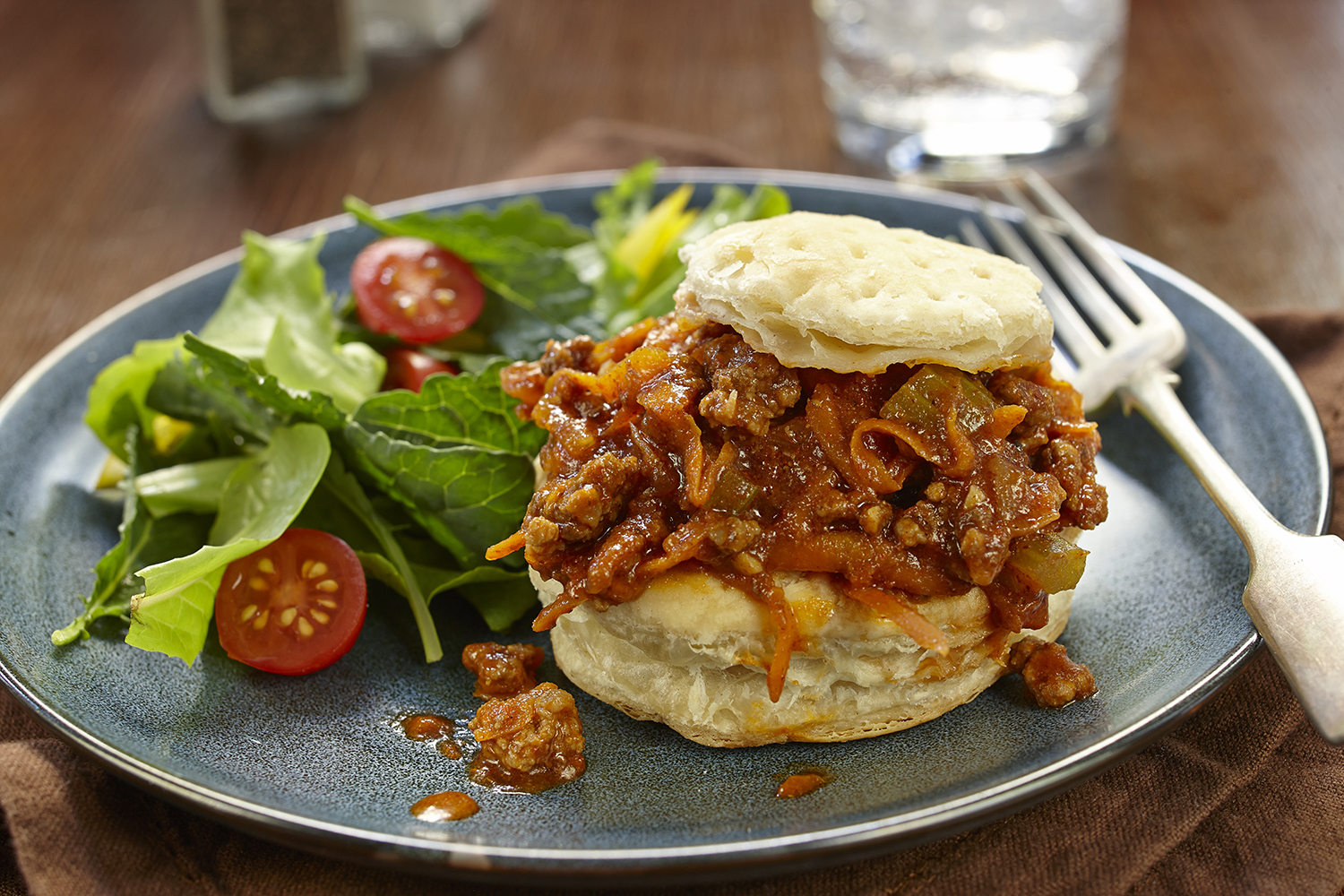 SERVES:

6

PREP TIME:

20

minutes
BAKE TIME:

20

minutes
TOTAL TIME:

40

minutes
ingredients
1 Package Tenderflake® Frozen Patty Shells
1 lb (450 g) Ground beef
1 Onion, diced
2 Cloves garlic, minced
1 Carrot, grated
1 Rib of celery, diced
1 tbsp (15 mL) Chilli powder
1 tsp (5 mL) Dry mustard
1 tsp (5 mL) Smoked paprika
1 tbsp (15 mL) Worchestershire sauce
1 tbsp (15 mL) Tomato paste
2 tsp (10 mL) Balsamic vinegar
1 tbsp (15 mL) Brown sugar
1 cup (250 mL) Tomato sauce or puree
1 cup (250 mL) Beef broth
Salt and pepper
directions
PREHEAT oven to 375°F (190°C). Bake puff pastry patties according to package directions. Remove the centers and set aside.
HEAT a large skillet over medium-high. Add ground beef and cook, breaking apart with a wooden spoon for 6-7 minutes. Add onion, garlic, carrot, and celery. Continue to cook for 3-4 minutes or until the beef is golden brown and the vegetables are tender. Stir in remaining ingredients and bring to a boil. Reduce heat and simmer for 10-15 minutes. Season with salt and pepper to taste.
ASSEMBLE each Sloppy Joe on a serving plate by filling with the meat mixture and topping with the reserved centers.
Tips: Serve with a side salad. Top with shredded cheese if desired.