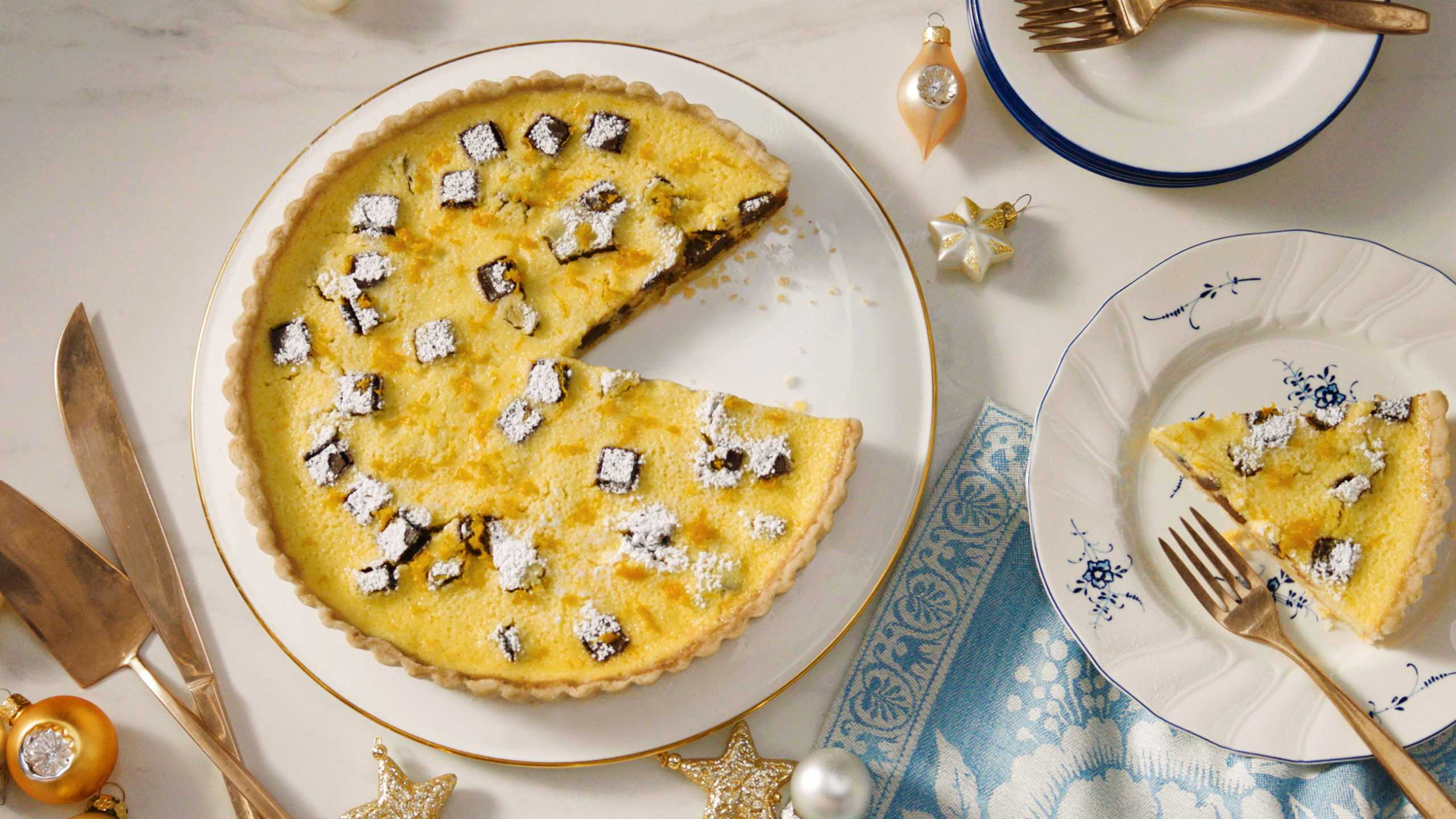 Chocolate Orange Ricotta Pie
SERVES:

6

PREP TIME:

15

minutes
BAKE TIME:

35

minutes
TOTAL TIME:

50

minutes
ingredients
1 Tenderflake® Deep Dish Pie shell
1 cup (250ml) extra smooth ricotta cheese
¼ cup (59ml) white sugar
3 Tbsp. (44ml) honey
1 egg
3 egg yolks
2 Tbsp. orange juice
1/3 cup (78ml) cream
1 cup (250ml) dark chocolate, chopped
Finely grated zest of 2 oranges
Icing sugar and orange zest to serve
directions
1.Thaw pastry according to package directions.
Preheat oven to 350ºF.  Press pie shell into a 9" tart pan or leave in foil pie tin. Poke pie dough all over with a fork and cover with parchment paper. Fill with pie weights or rice. Prebake pie crust for 12 minutes.
Place the ricotta, sugar and honey in a medium size mixing bowl and mix with an electric mixer or whisk by hand until well combined. Add the egg and egg yolks one at a time, mixing for 2 minutes or until well combined. Add the orange juice and cream and mix well.
Gently stir in the chocolate and orange zest.
Reduce the oven temperature to 300ºF. Pour the filling into the tart shell, then bake for 35 minutes.
Just before serving, dust with icing sugar and orange zest.