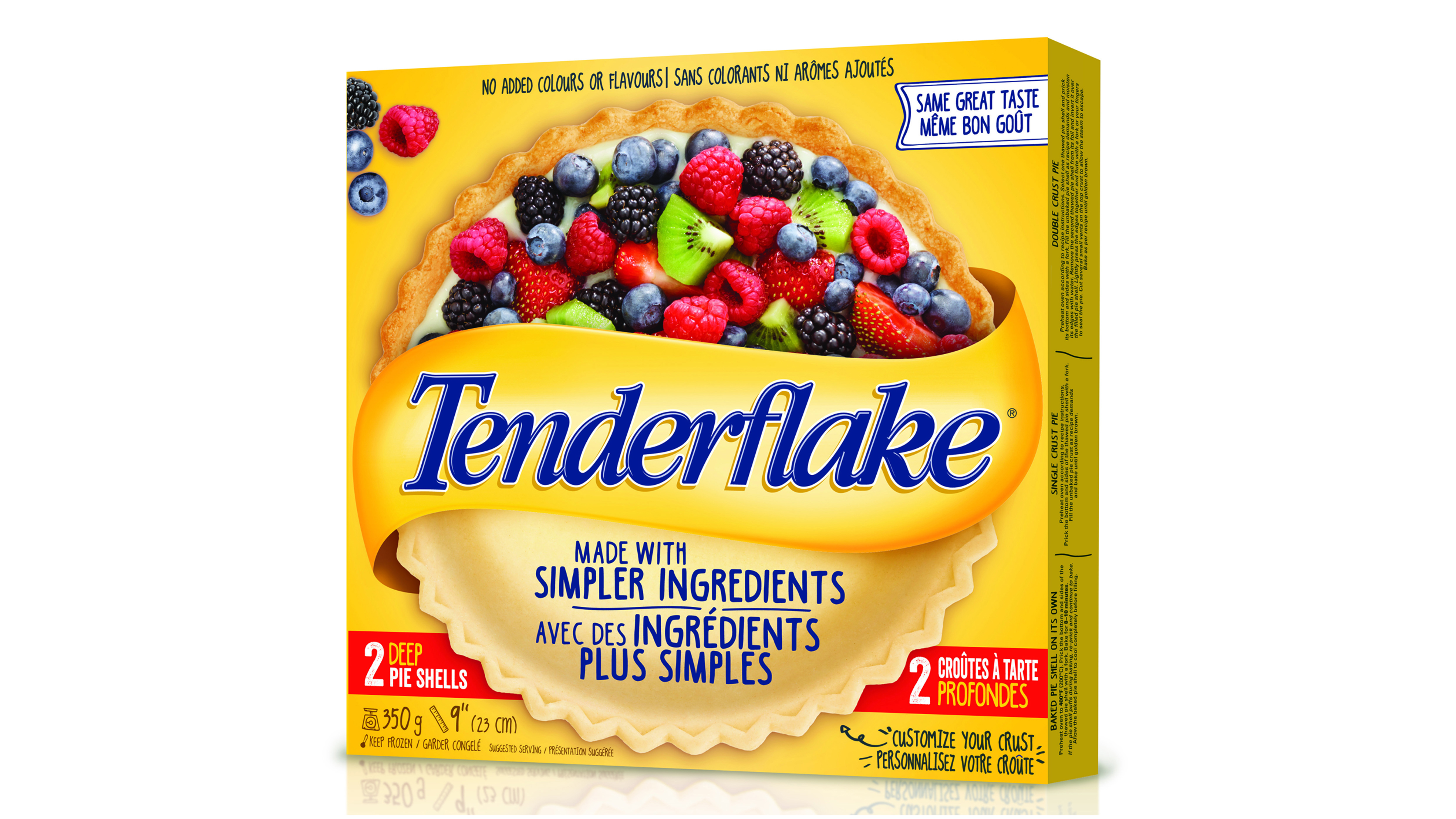 Cream Cheese and Field Berry Tart
SERVES:

8

PREP TIME:

20

minutes
BAKE TIME:

10

minutes
TOTAL TIME:

210

minutes
ingredients
1 Tenderflake® deep dish pie shell
1 250g package cream cheese at room temperature
250 ml (1 cup) vanilla-flavoured Greek yogurt
30 ml (2 tbsp) lemon juice
250 ml (1 cup) 35% whipping cream
5 ml (1 tbsp) vanilla extract
60 ml (1/4 cup) confectioners sugar
500 ml (2 cups) mixed field berries (blueberries, strawberries, raspberries, blueberries)
1 kiwi, peeled and cut into triangles
directions
Prick pie shell with a fork and bake according to package directions, until crust is golden brown.
In a bowl, mix cream cheese with a spatula until smooth. Add yogurt and lemon juice and mix well, making sure to remove any lumps.
Combine whipping cream, vanilla and confectioners sugar in a bowl. Beat until soft peaks form. Add the cream cheese mixture and mix thoroughly to a smooth consistency.
Pour filling into the cooled crust and garnish with field berries.
Chill 3 hours or until filling has set.
Chocoholics: Drizzle melted chocolate (dark, milk or white) in the baked crust before adding the filling.