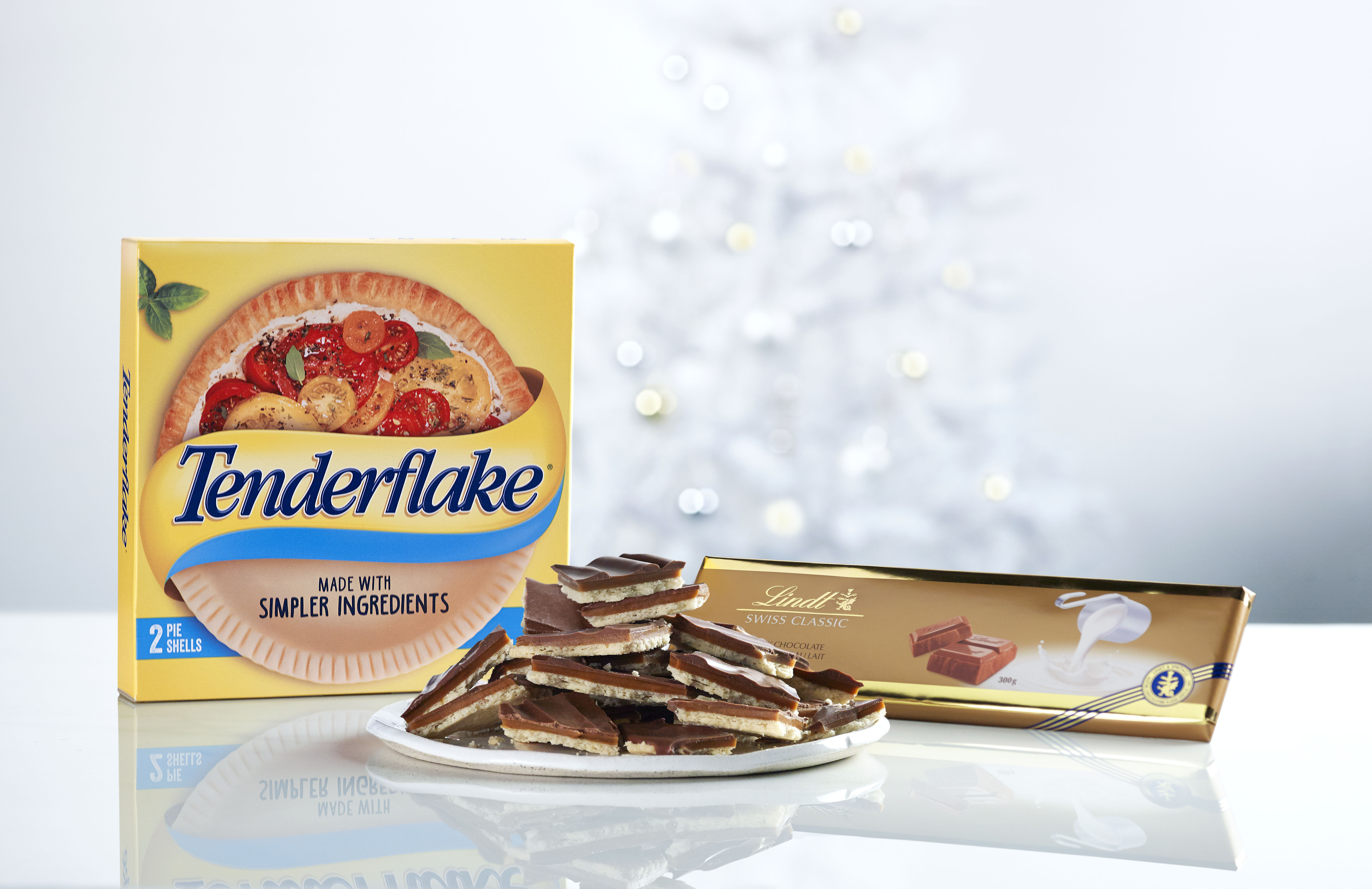 SERVES:

30

PREP TIME:

10

minutes
BAKE TIME:

25

minutes
TOTAL TIME:

35

minutes
ingredients
1 box of Tenderflake® Regular Pie Shells
1 cup (250ml) salted butter, cubed
1 cup (250m) soft light brown sugar, packed
1 bar (300g) Lindt SWISS CLASSIC Gold Milk Chocolate, chopped
½ cup (125ml) chopped nuts or holiday sprinkles (optional)
directions
Thaw pastry according to package directions.
Preheat oven to 375°F.
Line a large cookie sheet with parchment paper.
Remove both pie shells from their foil tins, and roll out dough. Using a fork, poke holes over the surface of the pie dough and transfer to parchment paper lined cookie sheet. Bake for 12 min.
Place the butter and sugar in a medium sized pot over medium-low heat. Stir until the butter is melted. Once the butter has melted, bring to a boil for 10 minutes, stirring constantly until deep golden brown in colour. (For best results, use a candy thermometer and cook mixture to 300F (149C) ).
Remove pan from heat and pour caramel mixture evenly over the baked pie crust. Spread mixture to the edges with a spatula. Allow to cool completely.
In a microwave safe bowl, melt 300g of Lindt SWISS CLASSIC chocolate. Microwave in 30 seconds intervals, stirring in between until chocolate is fully melted. Spread evenly over caramel and let cool completely.
Once chocolate has hardened, break pieces off and store in a container.