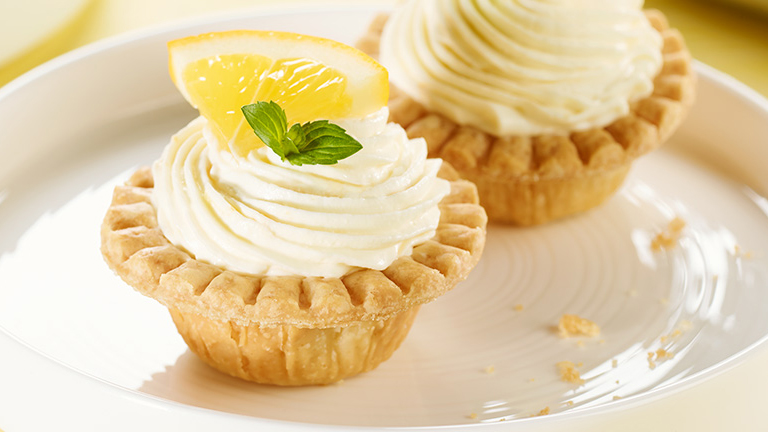 Mascarpone Lemon Cream Tarts
SERVES:

18

TOTAL TIME:

35

minutes
ingredients
1 box of Tenderflake® Mini Tart Shells (thawed)
1 cup mascarpone cheese
2 tbsp. fine sugar
Zest of one lemon
1 tbsp. lemon juice
½ cup whipping cream
Lemon slices and fresh mint leaves for garnish
directions
Bake tart shells according to package instructions. Set aside.
In a large bowl, combine mascarpone, sugar, lemon zest and lemon juice.
Using a hand mixer, in a large bowl whip cream into stiff peaks. Fold whipped cream into cheese mixture. Use an open star-piping tip and fill a piping bag with cheese mixture.
Pipe lemon cream into each tart. 5. Garnish with a lemon slice and fresh mint. Serve and enjoy!