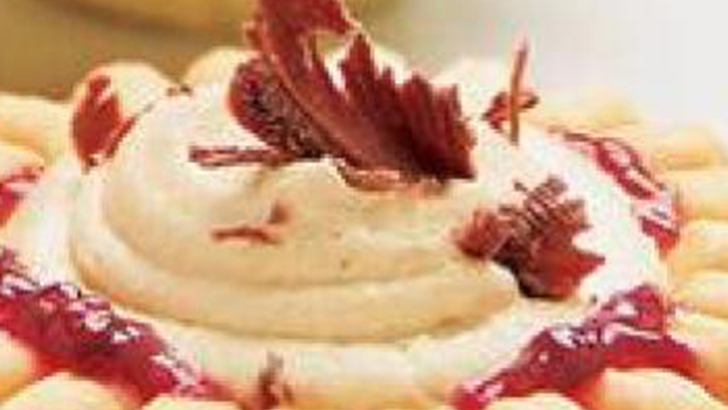 Peanut Butter And Jelly Mini-Tarts
PREP TIME:

5

minutes
BAKE TIME:

15

minutes
TOTAL TIME:

20

minutes
ingredients
1 Package Tenderflake® Mini-Tart Shells
30 g Cream cheese, softened
50 ml Smooth peanut butter
22 ml Unsalted butter, softened
22 ml Packed light brown sugar
125 ml Whipping Cream
2 ml Vanilla
75 ml Grape jelly or jam
Chocolate shavings
directions
PREHEAT oven to 375°F (190°C).
PREPARE mini-tart shells as per package directions for unfilled tart shells. Remove from oven, set aside to cool.
BEAT together cream cheese, peanut butter and butter until smooth with a hand mixer in a small bowl, about 1 minute. Add brown sugar and mix well.
WHIP cream and vanilla in a separate bowl until firm. Fold into peanut butter mixture.
SPOON jelly or jam in the bottom of cooked and cooled tart shells. Spoon peanut butter mixture on top.
COVER and chill until ready to serve
SPRINKLE mini-tarts with chocolate shavings before serving.