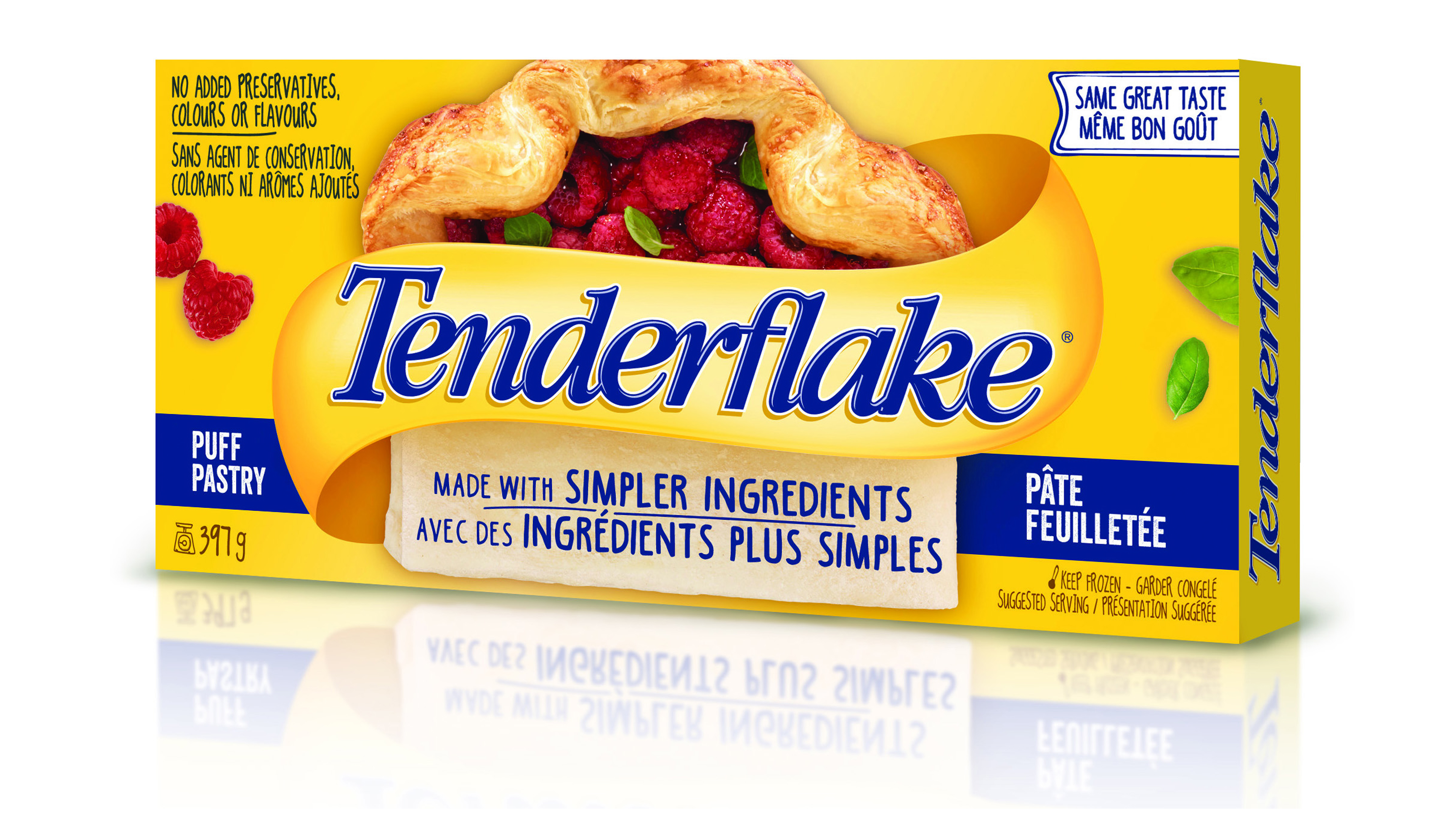 Rustic Raspberry Rounds with Mint Syrup
SERVES:

4

PREP TIME:

30

minutes
BAKE TIME:

25

minutes
TOTAL TIME:

55

minutes
ingredients
Mint Syrup
125 ml (1/2 cup) water
125 ml (1/2 cup) sugar
15 ml (1 tbsp) lemon juice
3 sprigs fresh mint
||
Rounds
½ package Tenderflake® puff pastry, thawed
Flour for rolling out the dough
1 egg yolk
15 ml (1 tbsp) sugar
500 ml (2 cups) fresh raspberries
A few sprigs fresh mint
directions
For syrup: Combine water and sugar in a small saucepan. Bring to a boil and cook over medium heat until sugar is completely dissolved, about 3 minutes. Remove from heat, add lemon juice and mint sprigs. Cover and let infuse for 10 minutes.
Filter and chill about 1 hour.
Preheat oven to 400°F.
Using aluminum foil, form 4 circles of 6 cm diameter each.
On a lightly floured surface, roll out block of dough to about 3 mm thickness.
Use the tip of a knife to cut out 4 circles. Place on cookie sheet lined with parchment paper and place a foil circle in the centre of each circle. Gently raise the edges of the dough and fold over the foil circles without squeezing.
Make a glaze by beating the egg yolk with 5 ml (1 tsp) water.
Brush the glaze on the outside of the dough and sprinkle with sugar.
Chill dough in fridge for 10 minutes. Dough must be well chilled before baking.
Bake on middle rack for about 20 minutes or until golden brown. Remove and let cool. Gently remove the aluminum foil.
Garnish rounds with raspberries, a drizzle of mint syrup and mint leaves.
For a richer version, garnish raspberries with Dulce de Leche, peanut butter or a mixture of the two.