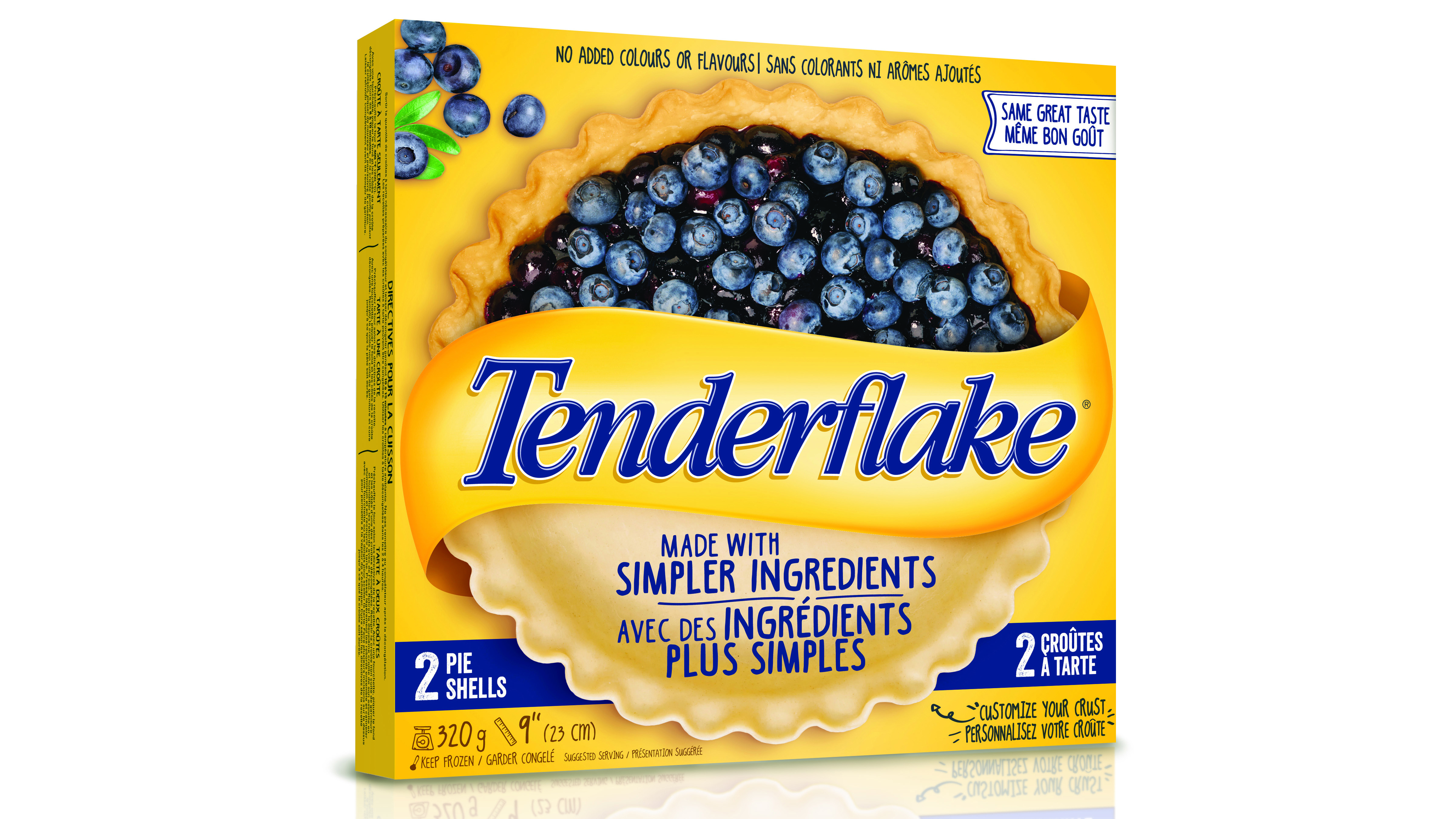 Triple Blueberry Honey Tart
SERVES:

6

PREP TIME:

5

minutes
BAKE TIME:

15

minutes
TOTAL TIME:

140

minutes
ingredients
1 Tenderflake® regular pie shell
750 ml (3 cups) frozen blueberries
60 ml (1/4 cup) honey
60 ml (1/4 cup) sugar
1 pinch salt
30 ml (2 tbsp) cornstarch dissolved in 30 ml (2 tbsp) cold water
Zest and juice of 1 lime
125 ml (1/2 cup) + 500 ml (2 cups) fresh blueberries
directions
Prick piecrust with a fork and bake according to package directions, until golden brown.
Combine frozen blueberries, honey, sugar and salt in a saucepan and bring to a boil.
Slowly pour the cornstarch into the blueberry mixture, stirring constantly. Cook until thickened, about 2 minutes.
Remove and cool to room temperature. Add lime zest and juice along with 1/2 cup fresh blueberries. Pour into cooked pie shell and garnish with remaining fresh blueberries.
Chill 2 hours or until the blueberry filling is firmly set.
Tips: **Those with adventurous palates can add a touch of freshly grated ginger when cooking the blueberries.