How to make quick grooved cookies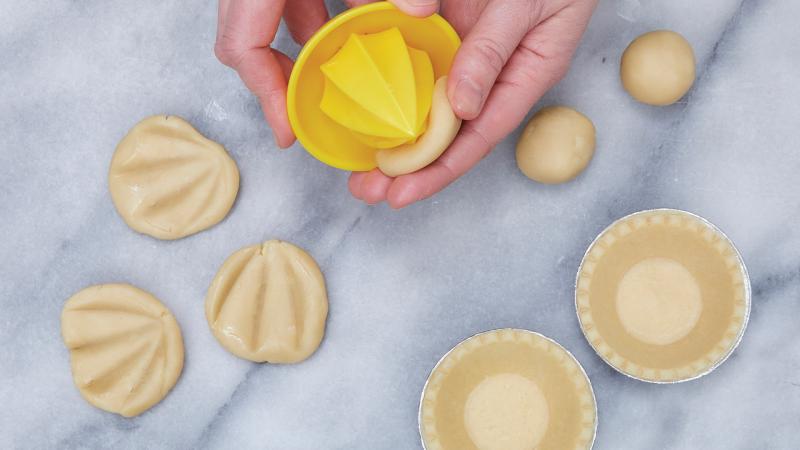 Step 1:
Thaw mini tart shells according to package instructions and remove from foil packaging. Using the palms of your hands, roll the pastry into small balls.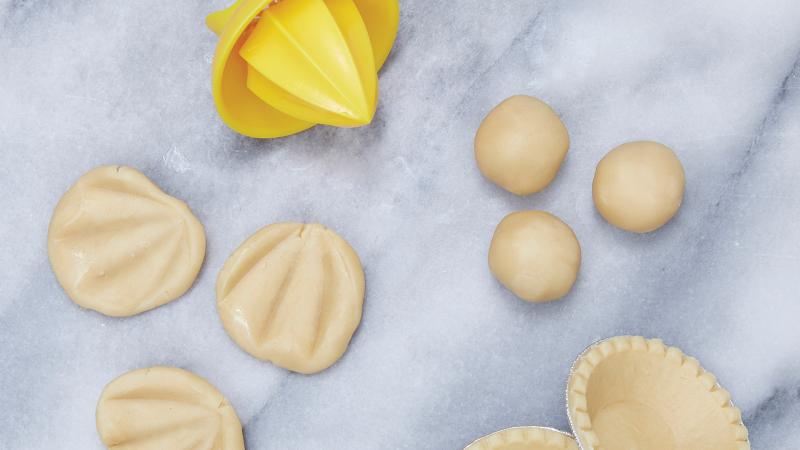 Step 2:
Next, using a citrus juicer, roll the rubbed edges firmly into the pastry ball to create a scalloped patter.
Bake at 375°F for 15- 20 minute until cookies are golden brown.
Decorate cookies with a dusting of icing sugar or dip top ends of the cookie into melted white or dark chocolate.