How to make a Danish pinwheel
Step 1:
Thaw the pastry according to package instructions. Roll out the pastry sheet onto working surface leaving it on the parchment paper. Cut into quarters.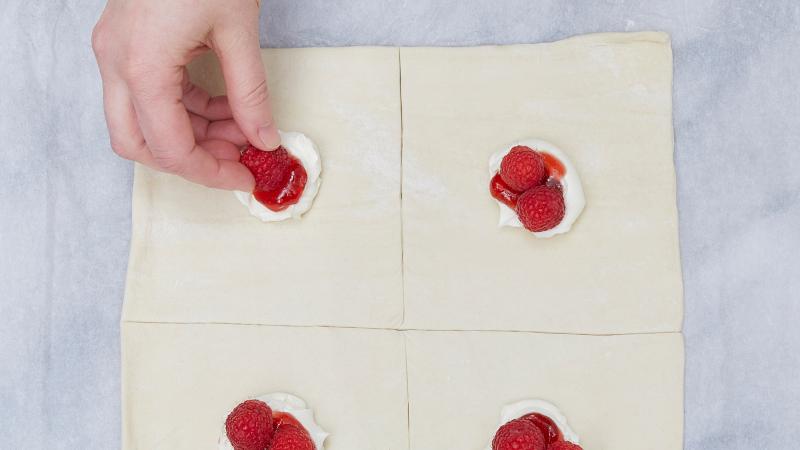 Step 2:
In the center of each square add your filling. In this image we are using cream cheese, raspberry jam and fresh raspberries.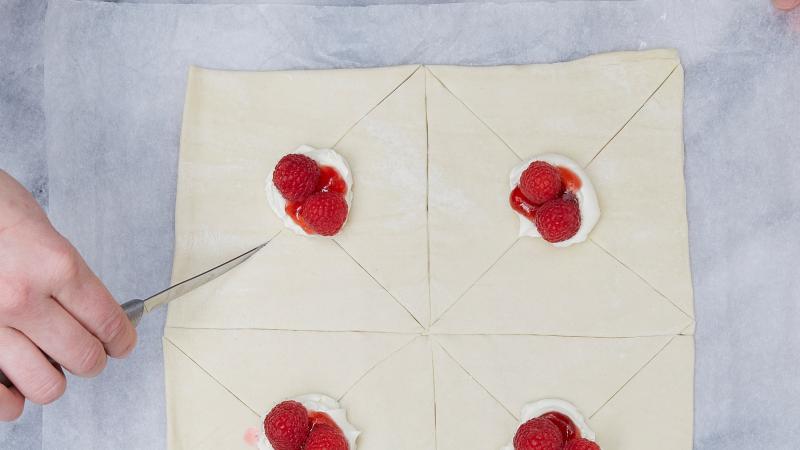 Step 3:
Using a knife, cut the pastry at each corner leading to the center, stopping at your filling.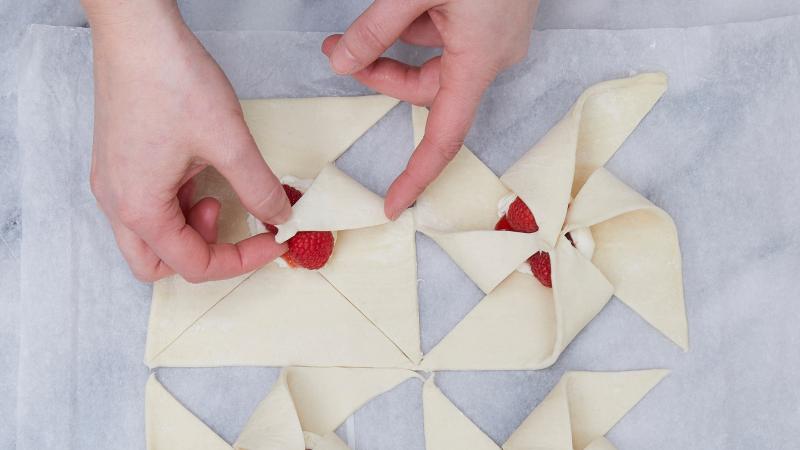 Step 4:
Using alternating corners bring the edge of the corner to the center of the filling creating a pinwheel. Transfer pastry to a baking tray and bake at 350°F for 18 – 25 minutes until pastry is golden brown. Dust with icing sugar for serving.